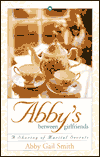 An Obedient Heart
(part 1 of 2)
The way my parents raised me helped prepare me to handle a very important fact of life – you don't always get what you want when you want it. They reared me by tilling the soil of my heart and making it right for sowing the seeds of patience, obedience and understanding.
When I was a teenager, my parents were not afraid to tell me no. "No, you can't go…" "No you can't have…" "No."
My mother said that when she was growing up, her parents did not give her everything she wanted either. Her father often told her that if he said yes to everything, she may not know how to accept no when she became an adult. And life certainly does say no sometimes.
"If my father had given me everything I wanted, your dad and I would probably not have made it through our first few years of marriage," Mom told me. "Those were tough times and I had to do without a lot of things. If I hadn't known how to accept that there were things I just could not have or buy right then, and had I not been willing to wait for things I wanted, I probably would have just walked right out of there."
One thing about it, I always knew that my parents loved me, and that helped ease the pain of being told no. When I was in my early teens, I recall one day when my dad came into my room to have one of those talks. I was lying across my bed, and my father sat at the foot. After chitchatting a little, he said, "You know, you are really growing up fast. It seems like just yesterday you were a baby. I want you to understand that your mother and I love you more than anyone ever could, and we would never in our wildest dreams intentionally do or say anything that would cause you harm in any way."
I remember perking up a little as he said, "Abby, as you get older, there are going to be times when mama and daddy are going to have to use our judgement about certain things. And you may not understand why we don't let you go somewhere or do something that you want to do. You are going to have to trust that we love you and that our decisions have your best interest at heart." Looking back, he was right when he said, "You will not be able to say that about most people you are going to run into, but you will never have to worry if your mother and I are doing what is best for you."
Sure enough, later on in my teenage years, they had to make judgement calls that I did not understand at the time. And yes, they often hurt. But all in all, just like my father said, their decisions always were in my best interest over the long haul.
When the Bible commands us to "honor thy mother and thy father," I believe this is to prepare us for a relationship with God Himself. We should have a heart that submits to authority -- His authority.
To Be Continued... Copyright 2000 by Abby Gail Smith (pen name of Robbie S. Redmon) All rights reserved.
Remember, I love hearing your comments!