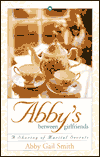 Trusting God
(part 2 of 2)
When it was time to plan our next vacation, we could not think of a trip without a stop in Colorado Springs. So, we decided to go from Dallas to Colorado Springs, from there to Aspen, then to Utah, on to Las Vegas, then to the Grand Canyon and finally back to Dallas.
That July day, we arrived in Colorado Springs, Colorado, with even more excitement than we had the first time. Mind you, I always pray about our vacations before we leave. I pray that God will make it an enjoyable and exciting adventure.
After a day of sightseeing and lounging at the pool, we woke early the following day to prepare to hit the mountains. Craig did not have to tell us to get our coats and blankets this time, and he promised he would make an effort to look at the scenery.
As we approached the entrance to Pikes Peak, we noticed the long line of cars making U-turns; turning back, I guessed. When it was our turn at the gate, the guard told us that Pikes Peak was closed because of the annual Fourth of July race. Of course, that was the first time we heard of a race, and if we had known, we would have gone to our mountain the day before. Oh, I was so disappointed. We were deflated. Ordinarily, I would have tried to pump some life back into my family with a "Let's…" or "What about…?" But not this time. I just laid my head back on the headrest and closed my eyes.
I could feel my attitude turning negative and becoming out of control. Being in the middle of PMS did not help the situation one bit, if you know what I mean (and I know you do). Anyway, I didn't like my actions, and I sure didn't want to ruin our trip by being a sourpuss. I prayed, "Lord, help. I'm sorry for my behavior. I asked you to help us have a wonderful vacation and I know you will. Thank you." Right in there, right between me finishing my silent prayer and the peace from God returning to me, Craig said, "Baby, there are other mountains, we'll just have to find out how to get to them."
Vowing that we were going to make the best of our trip, we decided to head on to Aspen. But instead of going out the way we mapped, Craig gave into his sense of adventure and decided to go by way of Independence Pass.
Within two hours, I was saying to Craig, "Can you believe all this beauty? Craig, if we had gone to Pikes Peak, imagine what we would have missed!" We were in a state of awe and my heart was praising God all the way. All I could say was, "Thank you, Lord."
To Be Continued... Copyright 2000 by Abby Gail Smith (pen name of Robbie S. Redmon) All rights reserved.
Remember, I love hearing your comments!