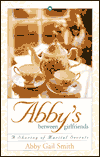 Part 2: Laying a Firm Foundation


The Right Ingredient
When friends and others see Craig and me together, they think life for us is so easy. They comment on how happy we are with each other and how happy we are with life. They have the false notion that everything is always ideal for us.
What I want you to know is that Craig and I have had some tough times in our 28 years of marriage. The lessons I have learned about being happy in my marriage have come through living some of those tough times. Some of the life situations that have caused others to separate and even divorce have served to bring Craig and I closer together.
I want to share some of our joys and trials with you. I want you to see that it is not the situations you find yourself in that make your life what it is. It is the attitude with which you approach your marriage and life in general that makes life enjoyable.
I will definitely show you how I have applied the Simple Sacrifices to my marriage. But first, I want you to take a journey with me down memory lane. I want to take you back to the early years and bring you up to date with our life together. Throughout this journey, I want you to look for attitude, desire and faith.
Attitude, desire and faith are the key ingredients that give our marriages substance. When I talk to friends and others about marriage, most seem to desire a good, happy marriage. What I usually find lacking is the wife's right attitude or outlook about her husband, her marriage and even her life as a whole. Her thoughts are down and negative, so the words and phrases she uses are down and negative. When a person thinks negative thoughts and uses negative words, she paints herself into a negative world. It is impossible to have a negative outlook and have faith at the same time.
To Be Continued... Copyright 2000 by Abby Gail Smith (pen name of Robbie S. Redmon) All rights reserved.
Remember, I love hearing your comments!