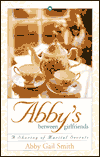 #1

(Part 2 of 4)
When you show your admiration for your husband, he will do more of what you told him you admired him for. He wants your continued admiration. But I guess it's the same with us. If a man tells us something that he loves about us, we continue to try and please him because we want to hear that we are loved. And, we want to keep hearing it and keep hearing it. Now, most men don't understand that aspect of womanhood. But when they see how we respond to and need expressions of love, whether it be words or actions, they generally don't mind making the effort. Once you start openly admiring your husband, you will not run out of things to admire. He'll make sure of that. But, you have to keep your eyes and ears open. He is always sending out clues.
Now I realize what a crying shame it was and perhaps how hurtful it was to Craig when I would just walk right past him when he would stand in the mirror after drying off from taking a shower. Those were chances to show my admiration for his muscles, for his broad chest. You know what I mean? I tell you what, if another woman was trying to lure him away from me, she wouldn't have passed up one of those opportunities.
Somehow, it comes natural when the man is not your husband. It's like you instinctively know what to do, how to do it when and where to do it – all in the name of convincing him that you are the one he wants... the one he needs. No matter if you're just dating or trying to steal him away from his wife, we women know what to do and say to please the object of our affection.
To Be Continued... Copyright 2000 by Abby Gail Smith (pen name of Robbie S. Redmon) All rights reserved.
Remember, I love hearing your comments!