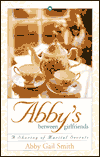 #2
(Part 1 of 4 )
Are you fun to be with? Do you make your life with your husband a wonderful adventure? This principle was not hard for me to understand, but putting it into practice took a little more effort. You see, my basic nature growing up was to be quiet and keep to myself. Let me explain. From the time I was a very small baby until I reached dating age, I suffered with bronchial asthma.
Back then, if you were asthmatic you did not exert yourself for fear of having an attack and losing your breath. So early on, I learned to play games quietly by myself. As I grew older, I spent more and more of my time alone in my room. I mostly daydreamed, read magazines or primped in the mirror. I was very comfortable with me, and I enjoyed my own company. My sister called me boring and a square, but I did not care. I was content.
That carried over into my marriage. That first year, I played the role of the dutiful, no-nonsense wife. Boring, boring, boring! You know, I don't think I smiled -- really smiled -- at all that first year. I was too concerned with keeping things running smoothly. After all, I was an adult, and that brought with it a whole new set of responsibilities. I had to be serious. Boring, boring, boring!
For some reason, though, it wasn't like that during our two years of dating. I was a different person. For two years, I was like Cinderella at the ball… fun and enchanting. I laughed and smiled through every date. I knew I was a joy to be with, because that's what I intended to be.
We had so much fun together. And then something happened within 24 hours of the preacher saying, "Now I pronounce you man and wife." That's when the Cinderella story ended and I turned back into the quiet, homebody me. Poor Craig! Craig must have been screaming inside, "Where is that woman I married? I want that one… not this one!"
To Be Continued... Copyright 2000 by Abby Gail Smith (pen name of Robbie S. Redmon) All rights reserved.
Remember, I love hearing your comments!