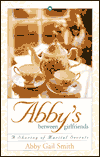 #2
(Part 2 of 3 )
When I realized what I had become, I started being fun to be with, and I started to enjoy my marriage much more. See? What you put in, you get back out. Put in fun, get fun back.
To start practicing this principle, I began by returning to the mindset I had when we were dating. I had to intend to be fun to be with – not for a certain time period or until a certain date, but for the rest of our married life. Don't get me wrong. I didn't turn into a bubbling bimbo.
Instead, I wanted to ensure that if Craig and I were shipwrecked on a deserted island, he would be happy that it was with me that he got marooned.
I really do want our life together to be an adventure, filled with wonderful memories. Sometimes I fall short, but because of the effort, we have beautiful times together. My main goal is that whatever we are doing, I want it to be fun.
My outlook and the way I react to life, rubs off on my kids. I want them to know how to enjoy life and be responsible adults in the process. I hope they have learned from me that if they want to really enjoy life and focus their energy on that, then nine times out of ten, they will succeed at reaching that goal.
It's just like our high school days and getting ready for a special party. Remember how much fun it was planning what you were going to wear? Remember the anticipation? Think about it. Did you leave home intending to have a good time or a bad time? That's why I say that it's up to you.
As our kids grew older and they were able to be at home alone for short periods of time, I was able to add new dimension to our adventures. When Craig arrived home after an extra rough day at work, I often suggested that we go somewhere and relax for a little while. With the kids at home, we usually ended up at one of the neighborhood restaurants and spent an hour talking over an appetizer.
To Be Continued... Copyright 2000 by Abby Gail Smith (pen name of Robbie S. Redmon) All rights reserved.
Remember, I love hearing your comments!