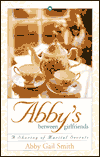 Understanding
Start doing the Simple Sacrifices and see positive changes in your relationship. You can help your husband understand more about your nature – the nature of womanhood.
Take conversation, for instance. By nature, men and women communicate differently. Have you noticed that we acknowledge that we are listening after each sentence or so? Men don't usually do that. One day, Craig and I were conversing. I kept talking, but Craig wasn't saying anything.
Finally, I said, "You're not paying any attention to me." He said, "Yes, I am! I heard every word you said." Then he repeated almost word for word everything I said. I said, "Well, you must not agree with what I was saying then." He replied, "No, that's not true. I agree 100 percent."
I knew I was losing this battle, because I couldn't figure out how to help him understand how I was feeling without nagging or being critical. So, I said, "Okay, honey. I'm sorry."
A few minutes later, he started talking about how he wanted the backyard landscaped. He talked and talked and I listened, not making one sound. Finally, he said, "Abby, are you alright?"
"Yeah, I was just listening to you."
"Oh, okay." He continued talking before finally saying, "Baby, what's wrong?"
"What do you mean?"
"It seems like you're ignoring me. Did I say something wrong?"
"No, you didn't say anything wrong. I just need for you to understand how I feel when you don't respond to me as I'm talking. It makes me feel like I'm in a one-way conversation. When you don't respond, I don't know if you agree with what I'm saying or not. It makes me feel real uneasy."
"Point well taken. I'm sorry."
To Be Continued... Copyright 2000 by Abby Gail Smith (pen name of Robbie S. Redmon) All rights reserved.
Remember, I love hearing your comments!