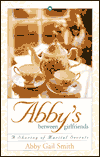 Charting Your Path
(part 3 of 3)
A few years later, a lady who was a long-term substitute teacher in the classroom right next to me became a good friend. She was going through a very difficult time in her life. A former friend had taken her husband, leaving her and her small son to fend for themselves. After being divorced for a year, she was still bitter and did not know how to get her life back on track. She was always in church… always. Nevertheless, she was still searching for something… searching for happiness.
I started sharing with her about mapping and building her future at that moment in time. I tried to explain how to have faith in things that are good and stop holding on to all the bad things in her past. She became very interested in mapping and asked me a lot of questions about how to map for herself. I told her I would show her my board, which is something I had never done before, being the private person that I am. But I was compelled to share my desires with her and show her how to map out her own desires. Actually, through the process of mapping, you realize sometimes for the first time what your desires really are.
The next day, I took my mapping board to school with me, and I told my friend we could talk about it during lunch.
During my planning period, Craig showed up in the doorway of my classroom. Girl, he looked so good. Unfortunately, he was getting ready to catch an airplane to California, and I always get sad when he leaves. Craig came to say goodbye and tell me that he would phone every chance he could. He's always so good about that. While Craig was there, I introduced him to my friend. After he left, she said, "Wow, he's handsome." Pooching out my bottom lip to pout, I explained that he was on his way out of town. "Poor baby," she said. "He'll be back."
We joined up later in my classroom to discuss mapping. She was really going through a difficult time in her life. And being the single parent of a little boy, she longed to be married again. Sometimes, she got depressed because she felt undesirable even though she was a pretty woman. Her self-esteem was so low.
I talked to her about imaging before we got to the subject of mapping. "Close your eyes and think of your wedding day," I told her. She closed her eyes. "Visualize yourself in your wedding dress walking down that aisle, thanking God for the person He sent into your life. Walk down that aisle knowing in your heart you have made the right choice."
I warned her against putting a face on her groom. "Let God bring the right man to you," I said. "Don't worry about how or when. Just know that He will give you the desires of your heart. Every time you start to doubt that you will get married again, just visualize your wedding again and feel all of the emotions. Believe it's real." She opened her eyes and smiled like she felt full of hope. I couldn't help but smile back.
On top of feeling lonely, she was making decisions about daycare centers and schooling for her son. I told her, "Every time you have to make a difficult decision, pray about it first. Then imagine how you would feel making the right decision. Imagine how grateful and thankful you would feel as everything worked out for the best," I told her. "Now, believe you are experiencing that right now, and you will be led down the right path." I reminded her that God is not the author of confusion.
Finally, I pulled out my mapping and explained how it worked so she could do one of her own. We talked about what each image represented. Then she noticed the picture of a Volvo 240 on the left side of the page. I told her that I had cut that picture out of the newspaper and colored it red myself. She looked at me kind of puzzled and said, "You drive a red Volvo 240, don't you?"
"I do now, but when I placed that picture on the page at the beginning of the year, I didn't know how we would be able to own one. I just believed we would." She just grinned.
It was turning out to be an enjoyable lunch period. We went on down the page as it showed my desire to travel. I had little pictures of airline tickets cut out of a magazine, an airplane tilted up like it was taking off and a picture of two people walking by the ocean. That's when I became very quiet, and my eyes moved from the travel scenes to the lower right side of the page. I could not believe my eyes! I had a picture of a stack of money beside the words, "IBM Club." Tears rolled, and I mean rolled, down my cheeks.
"What is it?" she asked.
With tears still streaming down, I said, "This is where Craig is going. He's on his way to the club today. Right now!"
I explained to her that Craig was in marketing, and the IBM Club was IBM's way of rewarding their top performers for the year. It was Craig's first year in marketing, and putting the IBM Club on my mapping page was a long shot. She looked at me and said, "Aren't you glad you did?"
I looked at her again and she said, "What?"
"In three days I'll be meeting Craig in Los Angeles, and from there, we're going to fly to Hawaii for five days and four nights. It is going to be a honeymoon for us since we never had one before."
She looked back at my mapping page and before I knew it, we were both standing there with tears in our eyes. Actually, by then, I was pacing back and forth with my arms stretched towards heaven, thanking God for my many blessings.
As our lunch period came to a close, she hugged me and said, "You are sooo blessed. You don't know how much you have helped me." From that point on, we became very good friends. We talked about anything and everything while she was on her long-term substitute assignment.
To Be Continued... Copyright 2000 by Abby Gail Smith (pen name of Robbie S. Redmon) All rights reserved.
Remember, I love hearing your comments!