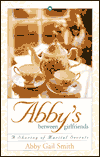 #3
(Part 1 of 3)
Do you create an atmosphere of peace and quiet in your home? When I first read about this principle, I wanted to rebel, but I soon realized that this is one of the strategies of the "other woman." For one thing, she does not nag him. Men hate to be nagged. When they become husbands, they still hate to be nagged. Think about it. Did you nag when you were dating? Probably not. Somehow, nagging is learned by us shortly after saying "I do."
Many of my readings have warned against nagging. Yet I don't think I really understood what nagging meant, even though that's all I did that first year. I just thought I was making Craig aware of what was going on. "Honey, today is Thursday, so the trash man is coming tomorrow." A few hours later, "Baby, please don't forget the trash." Later that evening, "Craig remember the trash."
For the life of me, I could not figure out why Craig's disposition would change. I was just trying to help him remember what he had to do. But I came to the realization that nagging is saying something more than once… continually even. That is precisely what drives men crazy about their mothers and their wives (their mothers when they are teenagers and their wives as adults). Some men, after finally getting away from their mother's fierce tongues, cannot seem to bring themselves to jump back into the fire all in the name of the commitment 
"till death do we part."
I could never understand how nagging could do that much harm nor why men hated nagging so much. Since I'm not in a man's body experiencing his feelings, I just had to rely on the information I received from God's Word. The Living Bible says, "A rebellious son is a calamity to his father, and a nagging wife annoys like constant dripping (Proverbs 19:13)." I think that says it all.
I think I would have understood the harm I was doing earlier if someone had confronted me and said, "Stop acting like his mother. He's a man, not a boy. He doesn't need your help to figure things out." Let me tell you, when I finally came to a full understanding of how destructive nagging is, I cut it out… at least as much as I could. I see you smiling! Sometimes I find myself slipping back into those old patterns, but I am quick to turn myself around.
To Be Continued... Copyright 2000 by Abby Gail Smith (pen name of Robbie S. Redmon) All rights reserved.
Remember, I love hearing your comments!